Increase church engagement with 0% extra effort!
Only update your church website and your mobile app will automatically update and sync to the website.

What's the difference between a
Mobile App & Mobile Website?
A mobile church website is one that can only be accessed by opening a web browser on your phone and navigating to it through there. All sites we build have a mobile optimized website included. It is made up of all your pages from the full site, since in reality, it is your full website, just in a more easily readable form. Your custom church website with us already includes this kind of mobile website.
Apps are actual applications that are downloaded from the Google or Apple App Store and installed on a mobile device. They do not require a web browser and are just a click of a button away from being opening by the end user, since the icon goes right on their mobile desktop.  The app is not your full website but pulls in your most important data that you want, such as sermons, announcements, calendars, and even your Facebook page. Plus, with an app, you get to use push notifications to all your users. A mobile website cannot do that.
Click and drag an image below to the left or right to scroll manually through our roll of sample screenshots.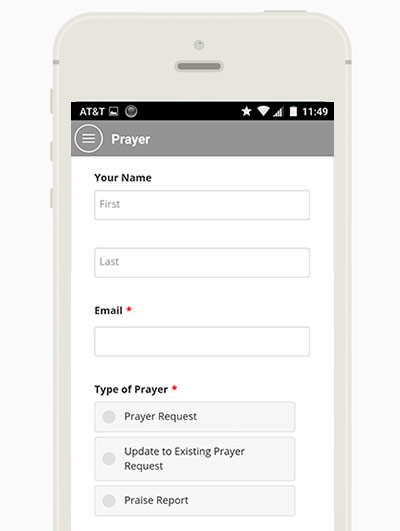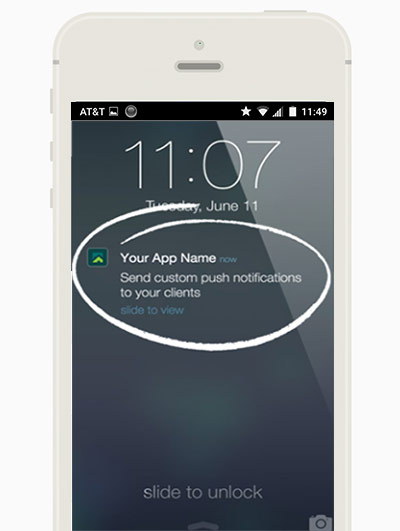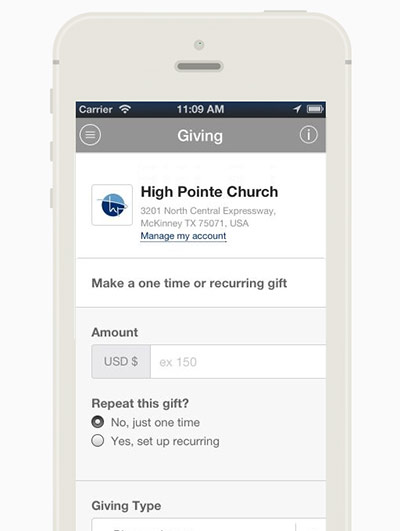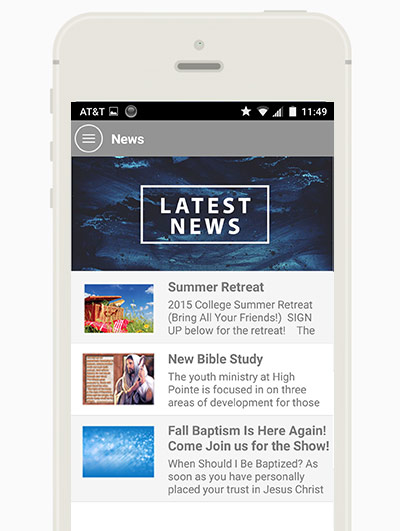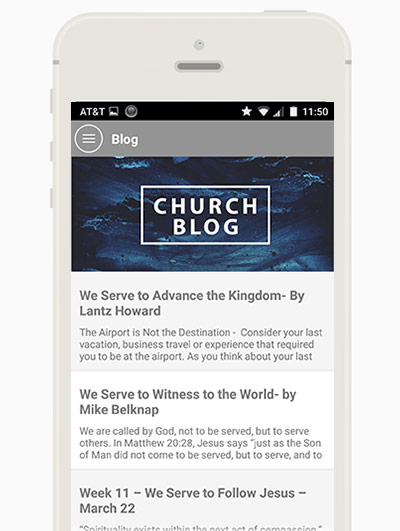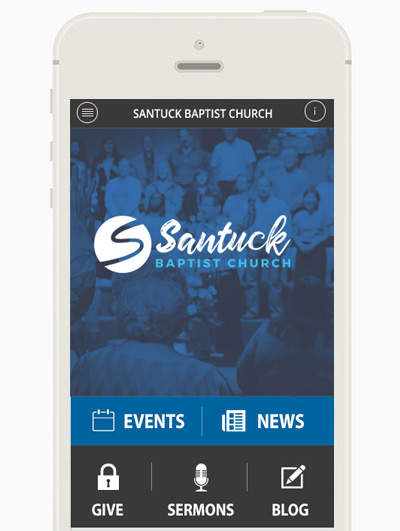 We also include the following features into every app:
Setup Cost:  $0 for most Mychurchwebsite.com Clients,
   $399 for all Non Mychurchwebsite.com Clients
$
49
/ Month
(59/month if paid monthly)
Unlimited Push Notifications

Auto Syncs Fully w/ Website

Iphone & Android Phone App
Frequently Asked Questions