Custom Church Website Cost
Each church website project consists of both prices below: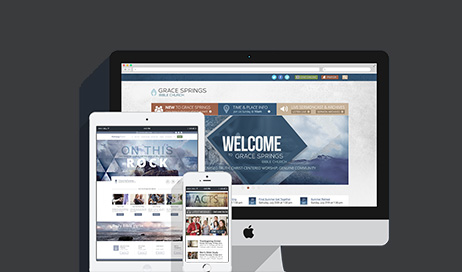 1 Church Website Custom Design Package
Full website design & setup based on whatever you want. No templates you are locked into. Customized around your specific needs by professionals.
Limited Time Pricing
We have 2 spots open for our special pricing.
First come, first serve.
One Time Cost
Split into 2 payments of $1750
Included in the $3,500 cost:
Fully custom website design based on whatever you tell us (no templates)
Unlimited phone, chat, & email conversations to get to know you and your project fully
Unlimited revisions to our first draft
Constant feedback & guidance to keep your site professional/user friendly
Setup of design into specialized church website management system (CMS)
Software customized around specific needs
Adding / editing / enhancing personal photos sent to us so they match your site
Coding custom design into all device types, including tablets & phones
Full content migration, organized and laid out professionally / modernized
Editing of content you send us for easier end user reading
Best SEO practices for higher website ranking
Creation of custom graphics to promote website: use on social media & in church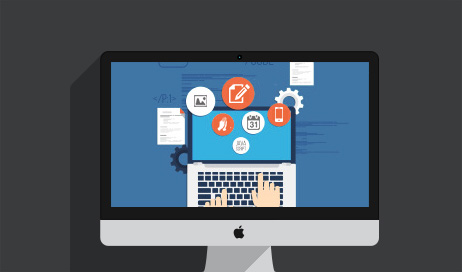 Easy Church Website Management System (CMS)
Once you go live, this is the monthly price to use our powerful, easy to use church website system and access to all we have to offer our clients.
per month, billed annually
or $69 month-to-month
Products below are offered to all churches, even those who have websites with another provider.
Website Project / CMS Features
Once you go live, the monthly price includes access to all these features:

   FREE webhosting on our blazing fast dedicated cloud servers!
Number of Admins Allowed

Unlimited

Setup as many staff members as you want & assign them to different users groups to edit the website or their own parts of the website.

Number of Pages

Unlimited

Create as many pages and items on your website as you wish. There are no limits.

We do full walkthroughs of our software by phone, chat, screencasts, video tutorials, etc

No need to wait for email. Chat with us online about any issue.

You get up to 100GB of storage space for your documents, photos, & audio files that go on your website. That's enough for over 50 years of weekly sermon audio alone!
Number of Pages We Create / Transfer For You

30

We'll input up to 30 pages of content into new website. We'll work together to help you consolidate content, modernize the look of it, and make it more user friendly. You can create more at any time.

Future Redesign Discounts

Up to 40%

If later on down the road you want to do a redesign with us, we can often give discounts of up to 50% off the normal price, depending on size & scope of the project.

We keep backups of your site, every day, for the past 2 weeks. One click easy restore service to any day of the week you wish.

We'll create graphics you can use in your church presentations or on social media that will promote your new website / app / live streaming / online giving.
Announcements
Blogs
Calendar
Custom Forms
Download File Cabinet
Ecards
Event Registrations w/ Payments
FAQ's
Frontpage Slideshows
Member Registration & Login
Ministries
Newsletters
Photo Galleries
Pop Up Alerts
Prayer Wall & Requests
Sermons w/ Audio & Video Podcasting
Slideshows
Small Groups
Staff Directory
Surveys
Video Galleries
Automatically Post Blogs, News, & Sermons to Facebook & Twitter
Automatic Email Spam Protection
Automatic Scripture Linking
Custom Fields / Sections
Drag & Drop File Upload
Drag & Drop Menu Sorting
Drag& Drop Photo Galleries
Google Site Analytics
Frontend Management of Everything
Image Editor
Import Facebook or Twitter Newsfeeds into Website
Live Frontend Editing
Media Manager
RSS Syndication
Password Protect Individual Pages
Scheduled Publishing & Expiration of Pages / Announcements
Site Rollback
Site Search
Social Media Gallery Syncing (FB & Instagram)
Source Code Editing
User Content Permissions
User Group Staff Editing Permissions
WYSIWYG Editing
Add Videos, Images, Accordions, Tabs, Forms
Church Management System Integrations
(CCB, ACS, inquire for others)
Google Calendar Syncing
Dropdown / Fly-out Menus / Push Menus
Email spam protection
Editable & Friendly URLS
Form Submission Security
Hide Pages from Main Menu
Parallax Backgrounds
Password Protect Pages
Paste Third-Party Embed Codes
PC/Mac, IE/FF/Chrome/Safari Compatible
Printable Pages
Share items on Facebook and Twitter
Sticky Menu On Scroll
Video Backgrounds
100 GB Storage Space
Unlimited Monthly Bandwidth
Built on Cloud Infrastructure
Guarantee 99.9% uptime
Nightly Backups
24/7 Website-Level Performance Monitoring (including DDoS protection)
Built for Traffic Increases So Site Doesn't Go Down On Spikes
Built-in Server caching to Make Site Incredibly Fast.
Proactive Security Monitoring
SSL Certificate
Use Own Domain Name
Want to see our beautiful design work?